Frequently Asked Questions...
---
WHAT IS THE FTB?
The FTB is a non-profit, internet based organization that seeks to educate and promote the goals of peaceful independence and the importance of California to both the world and the US in economic and political matters.
WHAT IS THE GOALS OF FTB?
The FTB is seeking the independence from the USA, maintaining California as a constitutional republic, and encouraging greater self-government for the people of California.
IS THIS A "RECONQUISTADOR" ORGANIZATION?
NO! The reconquistadors are a violent, socialist, and racists movement among a group of latino/chicano activists. FTB does not approve nor promote racism, socialism, nor violence no matter what the ethnicity!!
IS THERE A MEMBERSHIP FEE?
A long as FTB can effectively use the the internet to promote its goals, there will be no membership fee. Funds for non-internet projects will be sought, but will be voluntary amongst the membership.
HOW DO I JOIN?
You can join by going to our JOIN page and use the form provided. If your browser is not compatible with the form, you can simply email FTB to request membership.
---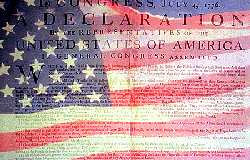 IF IT WAS GOOD ENOUGH FOR THE EAST COAST...
THEN IT IS GOOD ENOUGH FOR THE WEST COAST!
---
HOME | FACTS | HISTORY | FAQ | NEWS | PR | JOIN